Acciaierie di Verona
An industrial company with a long steel-making tradition, part of the Pittini Group since 2015, in recent years it has been undergoing a thorough modernisation of all its systems.
Steel tradition meets innovation
Masterplan: the innovative industrial development plan
The business plan for Acciaierie di Verona launched in 2016 is an example of innovation by the Pittini Group aimed at enhancing one of the historical sites in the Italian steelwork panorama, while creating one of the most innovative wire rod rolling plants in the world.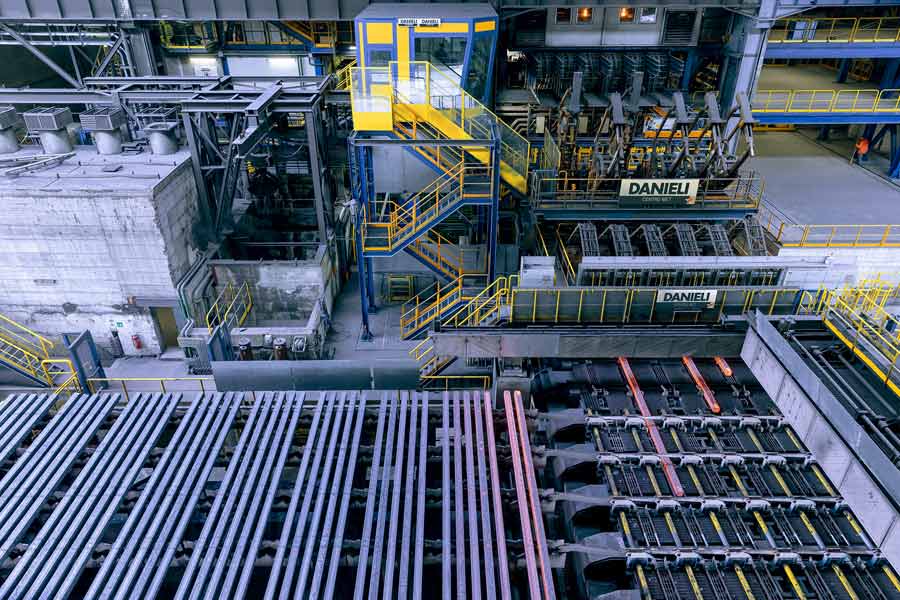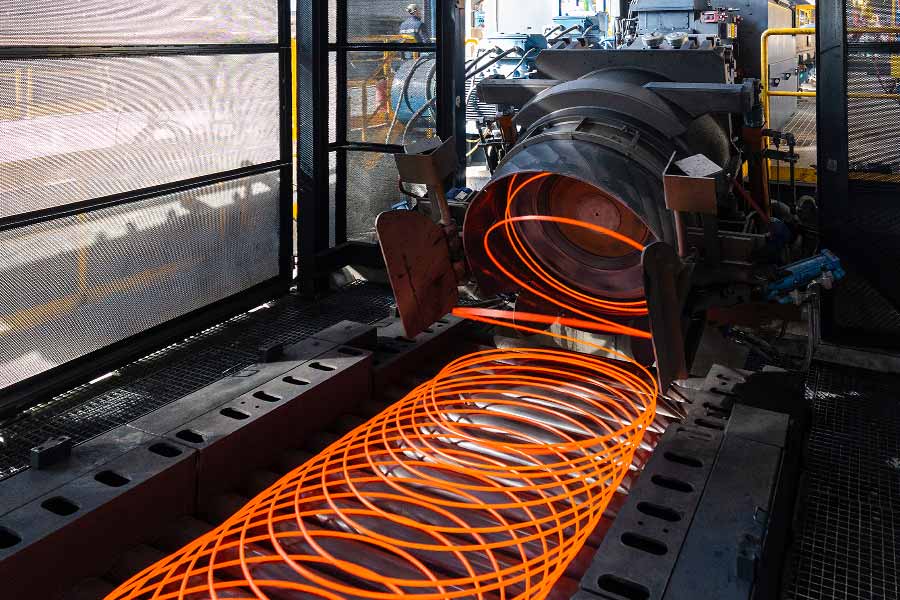 The "Masterplan" business plan entails the extensive technological upgrade of manufacturing facilities to improve product quality. The project will also entail the upgrading of infrastructures and facilities to improve working environments to the benefit of all company workers. This plan is implemented by preserving continuity of operations and by keeping the employment levels of the manufacturing site unchanged.
Continuous innovation: in 2020 the Sustainable Steel environmental development programme was launched with the objective of improving plant sustainability and energy efficiency.
Quality and Certifications
The high quality of the products manufactured by Acciaierie di Verona are obtained by carefully planned manufacturing processes that are regularly monitored at every stage. The checking process begins with the supply of raw materials (essential for the production of quality steels) and moves on to electric and ladle furnace processing and continuous casting procedures, right up until the later cold and hot rolling (to obtain wire rod in bars and coils) and the production of electro-welded meshes. In particular, closely supervised hot rolling in the wire rod mill produces high-quality materials, such as highly-ductile, extra-mild boron steels with superior drawing capability and high carbon-content chrome and vanadium steels designed for prestressed concrete braids and strands.
Acciaierie di Verona's products undergo the strictest chemical, mechanical, technological and microstructural tests at the company's centralized quality control laboratory. These tests guarantee that the products are manufactured to the highest standards of reliability, taking into account their various purposes and the growing demands of the customer, as well as current national and international regulations.
All plants meet the highest quality standards and are certified according to ISO 9001:2008, 14001 and 18001.