Ferriere Nord
Home to the Group's headquarters, the Osoppo (UD) plant
is an internationally important production site for long steels.
Spearheading the Pittini Group
Ferriere Nord is an historic industrial complex producing steel long products serving the international market. The site is identified by the high technological content of its installations, a true example of Industry 4.0 for the steel sector.
Advanced steel production
This plant is located in Rivoli di Osoppo since the first Sixties, it comprises the steel mill and electric furnace and it is a true benchmark in the branch for its efficiency and output.
the rolling mill for the production of steel bars and coils for reinforced concrete, one rolling plant for the wire rod and several plants for the production of meshes and lattice girders.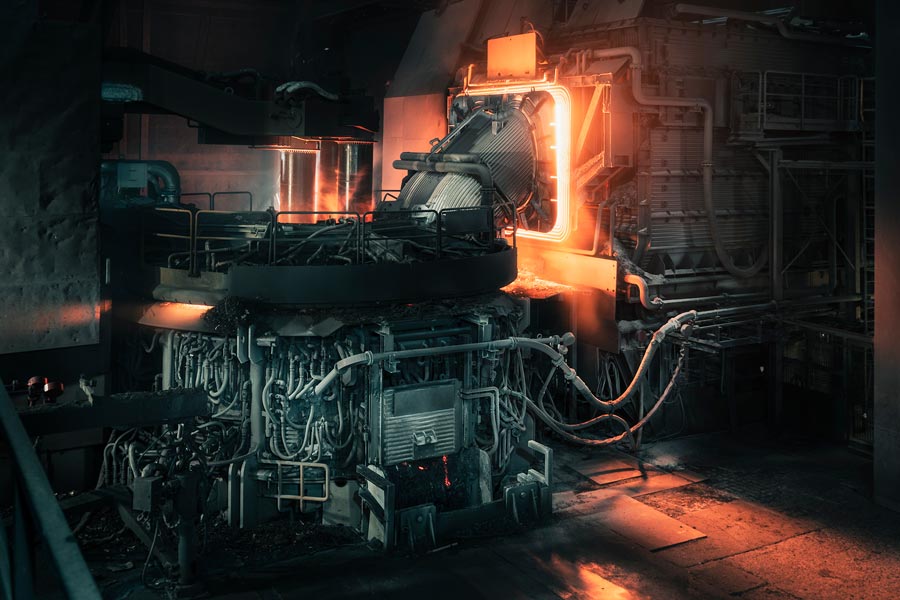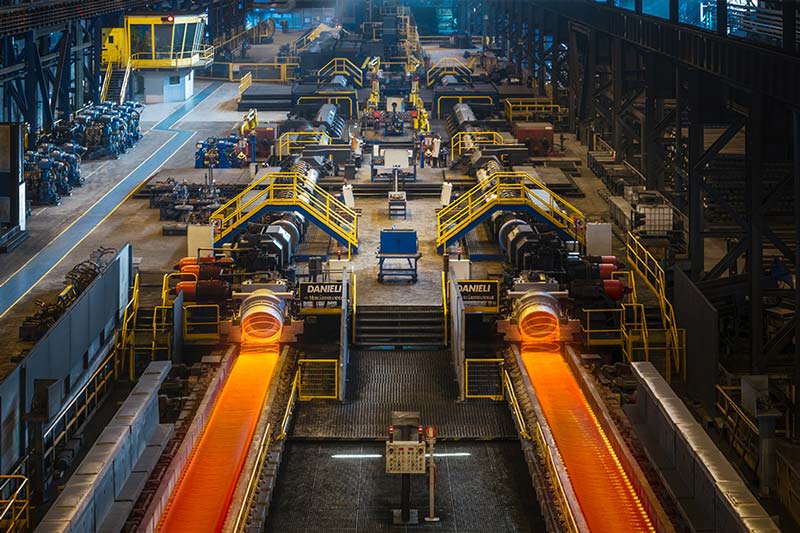 Besides, it includes logistic areas and other sites for the processing of the materials obtained from the steel production as Granella®.
Quality and Certifications
The high quality standards of the products supplied by the Pittini Group are obtained through planned and permanently controlled manufacturing steps. Pittini steel is subject to stringent tests and checks of chemical, mechanical and technological properties made at its laboratories to ensure full reliability and compliance with the requirements of the applications they are intended for as well as with national and international standards in force.
The Quality Management System at Ferriere Nord S.p.A. is UNI EN ISO 9001:2015 compliant and is certified by the notified body IGQ. The quality of products is confirmed by many certifications, which were issued at the national and European levels by numerous official control and certification bodies. The company has also obtained management system certifications UNI EN ISO 14001:2015, UNI ISO 45001:2018, UNI CEI EN ISO 50001:2018, UNI EN ISO 14021:2016, and the certificate of compliance with Regulation (EU) 333/2011.