The Group supplies a range of road and viaduct solutions that stand out for their sustainability, innovation, and ease of installation. In particular, Pittini is one of the first steel producers to rethink the production cycle from a circular economy perspective, involving potential industrial residuals for new uses.
Granella® a story of circular economy
Electric furnace slag has been the subject of continuous analysis and research which has led to its transformation into a real product for which the Granella® trademark was registered in 2009.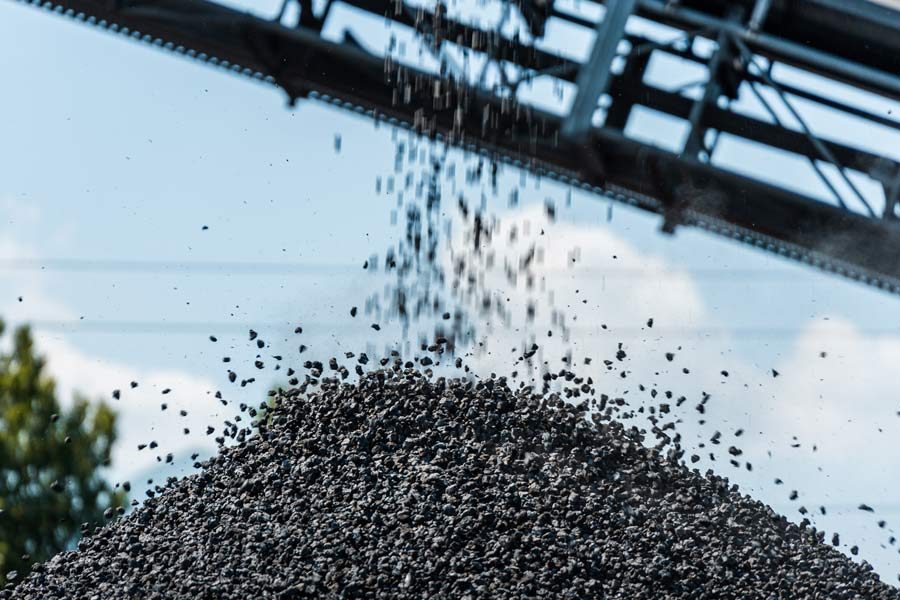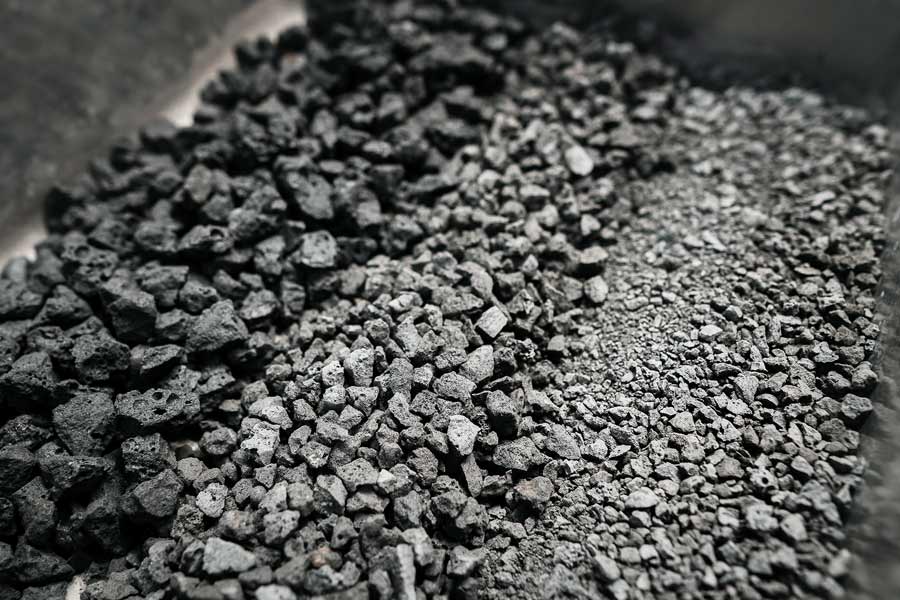 Granella® is used as an aggregate in the production of bituminous surfaces, concrete mixes, and cemented mixtures, replacing valuable aggregates of natural origin such as basalt, diabase, and porphyry. In this way, millions of tonnes of slag, which would otherwise be disposed of, have become a valuable component in many new projects, with a clear positive environmental impact.
Every year the Pittini Group recovers 400,000 tonnes of potential residues and transforms them into Granella®.
A new product for different uses
Thanks to its physical and mechanical characteristics, Granella® works better than fine aggregates, which are normally used to make special high-performance asphalt mixes (such as draining, soundproofing, and high-grip road surfaces). The improved combination of micro- and macro-roughness increases the adherence values of road surfaces, thus increasing their safety level.
In addition, Granella® represents a twofold advantage in environmental terms, on the one hand through the valorisation of a potential industrial residue and on the other hand as an alternative to natural raw materials that can thus be exploited in smaller quantities. This is part of a sustainable industry and circular economy.
Granella® has also obtained the EPD (Environmental Product Declaration) certification.