The Brenner Tunnel: a story from the future
The Brenner railway tunnel is one of the most important European infrastructural projects of the last few years. Once completed, it will be the longest underground railway connection in the world.
The project was first conceived in 1847 by Italian engineer Giovanni Qualizza. However, his idea had not taken hold for more than 160 years, until UIC Group (Union Internationale des Chemins de Fer), decided to start a feasibility study for the new Brenner railway.
Then the plan was approved and supported by Austria and Italy during the following years. Both countries, being aware of the tunnel's great importance as a key transit and transportation route for the whole Europe, signed an agreement for its actual creation.
The tunnel's construction work began in 2007 with a pilot tunnel; it shall be completed by 2027.
The Brenner tunnel will become the world's longest underground railway tunnel: a total length of about 230 km (88 of which have already been drilled) and 794 m of depth under the Brenner Pass. The Tunnel will include a complex tunnel net: a pilot tunnel, two main tunnels and four side-entrance tunnels. The latter are necessary to connect the main tunnel with the outer side and are located in Ampass, Ahrental, Wolf (Austria) and Mules (Italy).
Moreover, this modern and effective infrastructure will bring a huge environmental benefit by cutting down on road transport in favour of rail transport, which results in more time saved by drivers.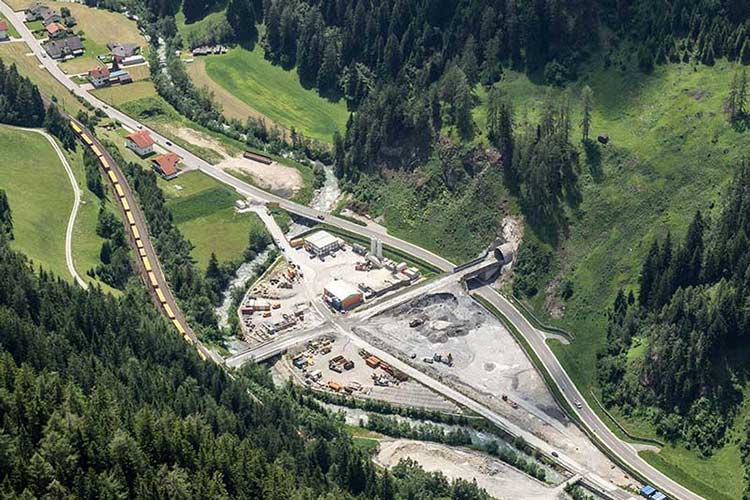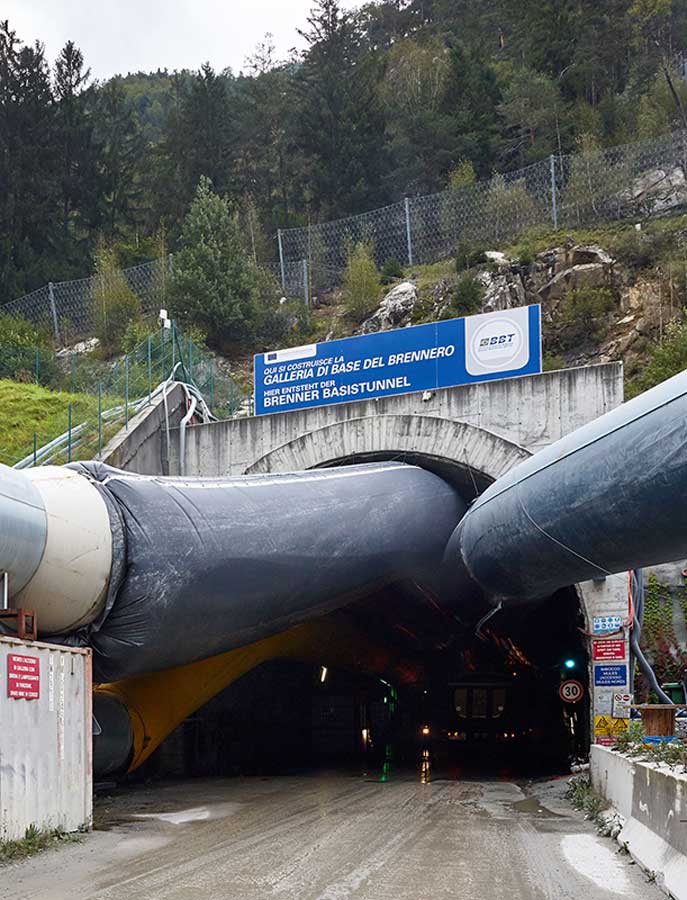 Pittini mesh for futuristic infrastructures
For the building site of Brenner Base Tunnel (BBT), i.e. the central part of the new railway line connecting Fortezza (Italy) to Innsbruck (Austria), Pittini Group provided 4,400 tons of special customized meshes produced by the Group's Austrian subsidiary, BSTG Gmbh.
With two manufacturing plants in Linz and Graz, BSTG delivers PITTINI's quality to the Austrian market.
BSTG's electrowelded meshes were chosen because of the product's high quality and the excellent customer service offered by the company. The project was directly monitored by Strabag and Arge Baustahl, leading European companies and long-term customers of the Pittini Group.