Denmark's third longest bridge
Six and a half kilometres of steel for a bridge that will carry a two-lane regional road between a cycle and pedestrian lane and a twin-track railway for high-speed trains. Once completed, the new "Storstrøm Bridge" will be Denmark's third longest bridge. The project, which amounts to a total value of approximately 277 million Euro has been commissioned by the Danish Road Directorate of the Department for Transport of Denmark.
Several selected international companies will contribute with their know-how and innovation in this colossal project. Among these is the Pittini Group, which was selected as the first supplier of the Danish company Lemvigh Müller.  The company has been awarded the supply of 2,000 tons of Jumbo® coils which will be shaped according to the installation foundation drawings.
Quality, availability, logistics
Quality, Availability, and Logistics are the key factors that contributed to the customer relying on the Pittini Group. To be able to supply the entire range of products required rapidly and deliver the material by train in covered wagons to protect the product from rust, played a fundamental role during the evaluation phase. The choice of transporting steel coils by rail was also made from an eco-friendly perspective. In fact, one of the requirements of this important project is the environmental impact throughout its life span.
Last but not least, the absolute certainty of relying on a material with the highest quality standards, also thanks to full traceability throughout the production process. Jumbo® is also an EPD-certified product, which makes it possible to measure the entire environmental impact of the works, in compliance with the most modern construction criteria in terms of environmental sustainability.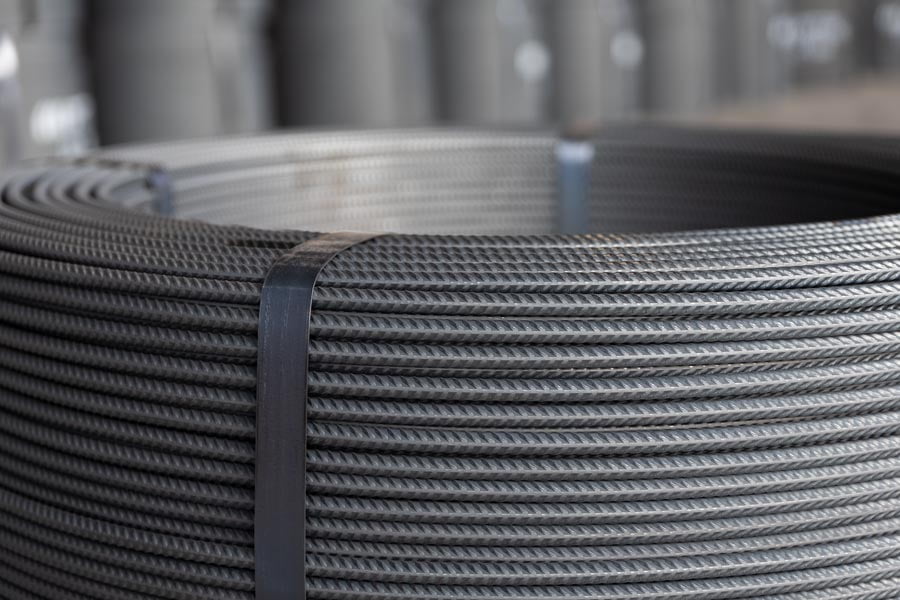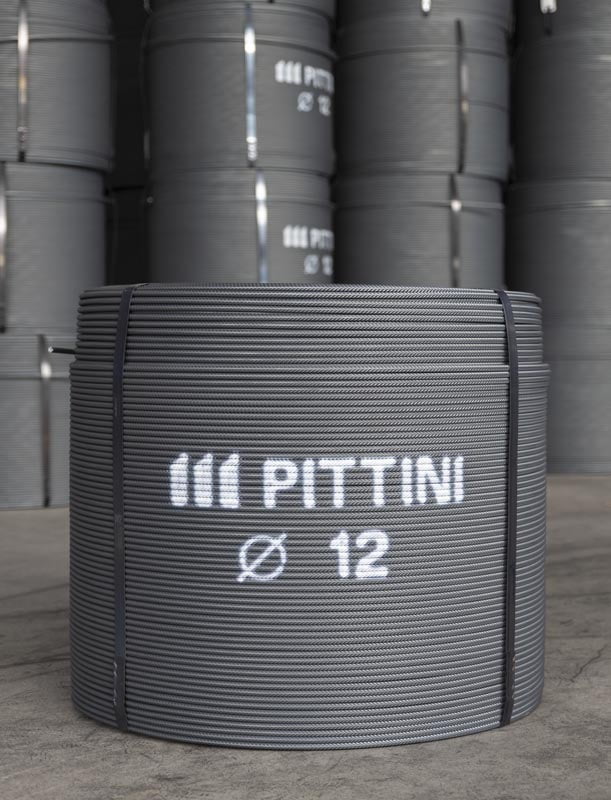 The new "Storstrøm Bridge" will connect the islands of Zealand and Falster in the Baltic Sea and will replace the old bridge, which dates back to 1937, located further east, that is no longer able to withstand current volumes of traffic. A few numbers are enough to give an idea: the infrastructure, once completed, will have two road lanes carrying an expected volume of traffic of about 8 thousand cars per day, a double-tracked railway line for high-speed passenger and freight trains (within the Copenhagen-Hamburg railway line) and a pedestrian and cycle path.
The 44 viaduct spans will have a span of 80 metres each, while the 2 central cable-stayed navigational spans will be 160 metres long each. The works are scheduled to be completed in the second half of 2022.