The railway line connecting Europe
The Naples – Bari high-speed line is an important part of the European sustainable transport project, known as the TEN-T Trans European Network, and is part of the railway corridor that connects Northern Europe to Southern Italy.
One of the most significant goals of this project is to transfer 50% of the current road traffic to rail. Moreover, it is also a major step forward in terms of passenger traffic: with a speed of around 200km/h, it will take less than two hours to get from one city to the other.
A sustainable infrastructure project
Here are some of the main figures related to the new AV/AC line (high speed/high capacity): 121km of double-track lines, 9 tunnels covering a total length of 63km, 25 viaducts and 14 new stations.
The total cost of the project lies around 6.2 billion Euros. By 2022, completion of the first sections (Naples – Cancello and Cancello – Frasso) will open up the first direct connection between Naples and Bari, followed by a further extension of the itinerary to Lecce and Taranto.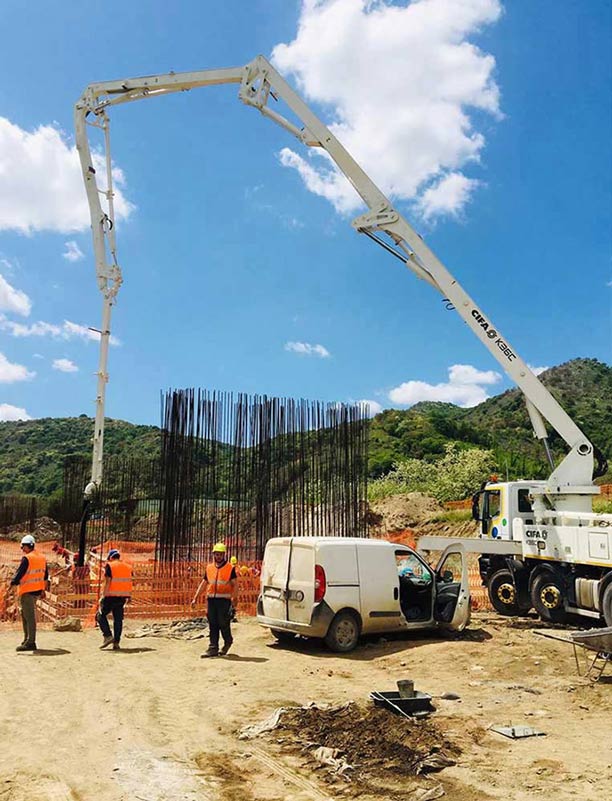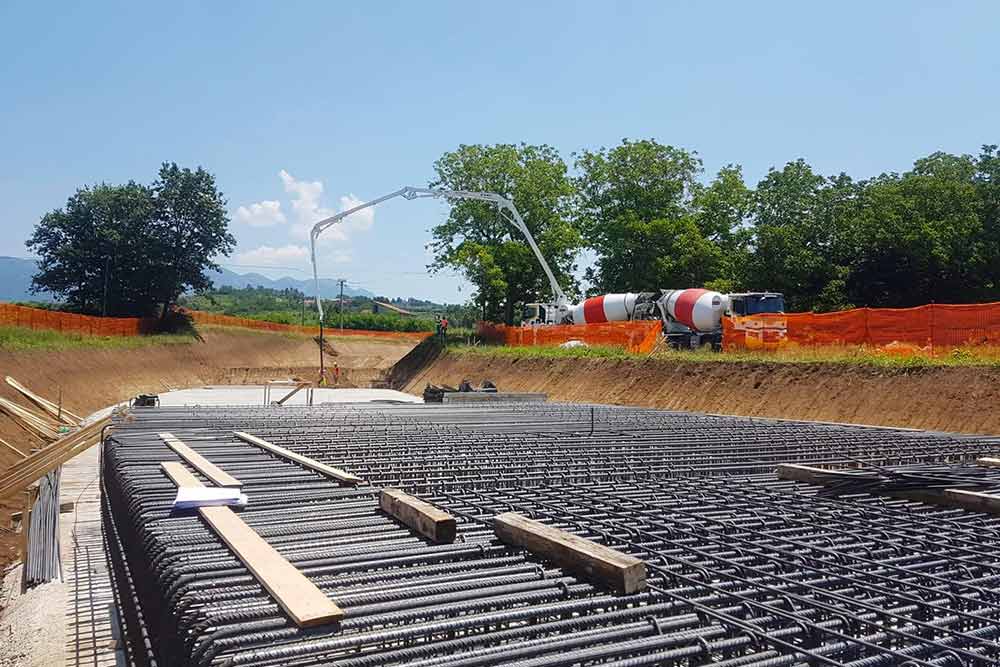 As regards the Naples – Cancello section, the importance of this intervention is to bring the current route into the new Naples Afragola station, designed by the architect Zaha Hadid, making it a major rail interchange between the regional lines and the high-speed system. The interventions on this section have also included the construction of two new train stops and a new hub, the installation of recent technologies for railway traffic management and the elimination of 12 level crossings.
Quality guaranteed by Pittini steel
The Pittini Group was chosen among the partners for the construction of this first portion of the works, with the supply of lattice girders and bars. In fact, 700 tons of lattice girders have been supplied to the customer Edil Fiorentini S.r.l. In addition to the high quality, the vast range of lattice girders offered by the Group has contributed to satisfying all the needs of the construction site, especially in terms of safety and installation speed.
During the works, 10,000 tons of bars produced by the Siderpotenza plant were supplied, which, thanks to their high ductility properties, guarantee the highest levels of safety for constructions in seismic areas.
The Pittini Group has once again been able to take part in the railway line project that will connect Europe to its deep Mediterranean roots.