At Bad Wildbad, in the region of Baden-Württemberg, a suspension bridge has been built, which allows visitors to appreciate the spectacle of the majestic fir trees of the Black Forest from above. Despite its 60 metres in height and 380 metres in length, the bridge is supported by only two pylons and secured by two steel cables.
A suspension bridge connected to nature and the landscape
In its simplicity, the construction explores the limits of statics and represents a perfect combination of design excellence and craftsmanship. Walking on the 1.2 metre wide footbridge, which sways gently under your feet, you can enjoy a truly impressive view of Bad Wildbad and the entire valley. A panorama that attracts tourists and visitors from all over Europe.
A bridge that connects steel with nature, offering a unique experience to all visitors. Despite its majesty, the construction is not an extraneous body in this environment, but blends harmoniously with the surrounding landscape, allowing you to appreciate the spectacle from a new perspective.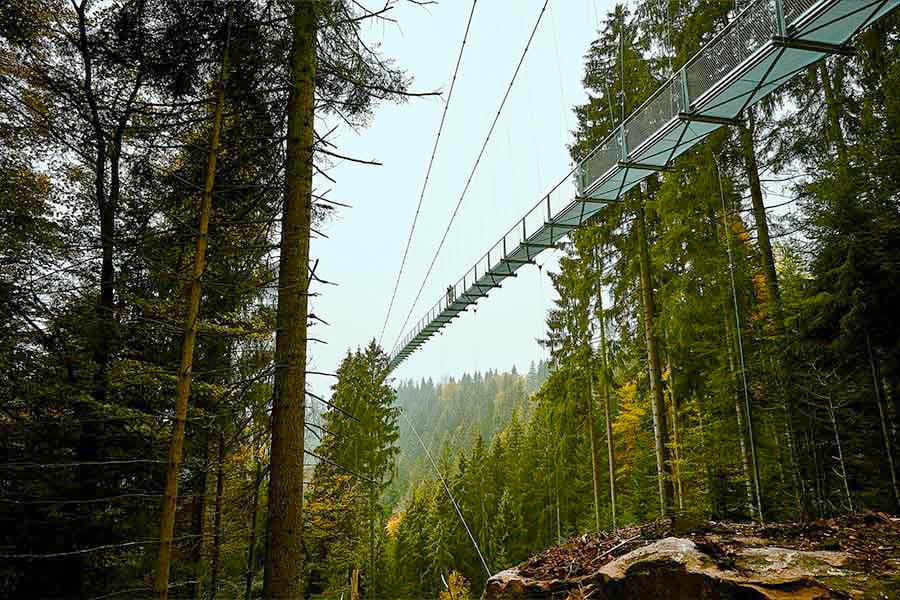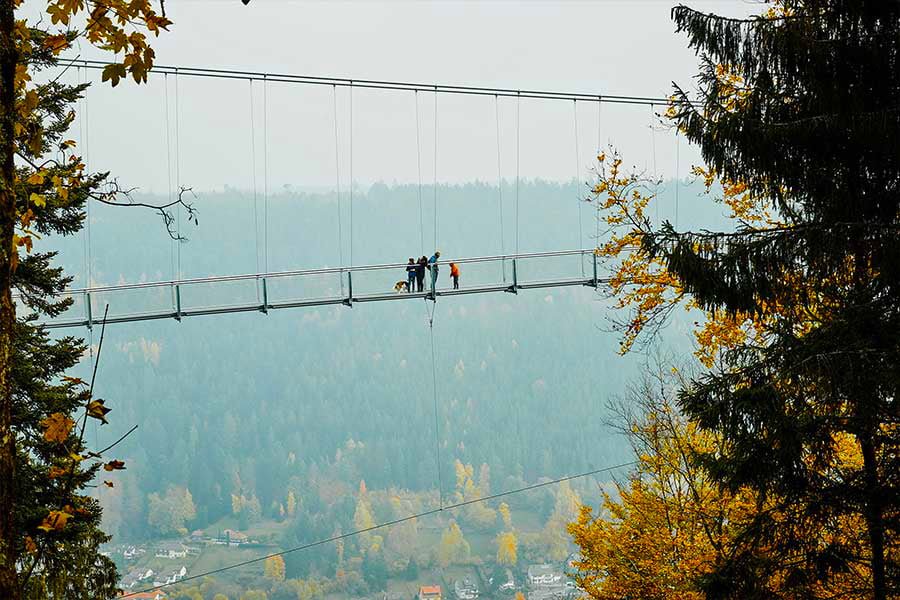 Pittini steel was selected for its high ductility
Steel produced by the Pittini Group was used in the Wildline. Rebar in coils, bars, and electro-welded mesh were used in the pylons for the foundations of the suspension cables.
Pittini steel was chosen for its high material quality and ductility. This characteristic, developed in the Group's laboratories some 30 years ago, makes it particularly indicated for constructions subject to high-stress loads. More generally, it is used to fortify reinforced concrete in buildings in seismic zones. It is thanks to steel, an essential component of modern construction, that we can realise ambitious architectural projects, such as the exciting bridge in Bad Wildbad.