Roma Termini: a station through an ongoing transformation
Covering a surface of 225,000 m², the station hosts 420,000 passengers per day: that is to say more than 150 million people per year and 850 trains per day.
With such numbers, Roma Termini station has become a point of reference in the national and international transport system.
Opened in 1867, the station was designed by architect Salvatore Bianchi and has been defined "an expanding universe" because of its many evolutions. As a matter of fact, during the years the station has become an exclusive place, a resource for Rome: both a multi-transport hub and a meeting point, with plenty of services and commercial activities.
As of today, expansion works are still under way at the station. A new Service Gallery and a multi-level parking lot are being built, so that the station will be able to host 1,400 car parkings and 180 motorbike parkings placed on 3 levels above the train lines.
The Pittini Group contributed to the latter, futuristic project with more than 285 tons of Pittini Baustrada HD lattice girder, used by Gruppo Fiorentini, a company specialized in floor plates for slabs.
A faster building site with Pittini lattice girders
Being Baustrada lattice girders self-bearing, concrete slabs were cast 4m at a time using no temporary supporting beams. Thus, the launching method could be applied: thanks to a metal structure, floor plates can be posed like ashlars so that the entire slab can be built.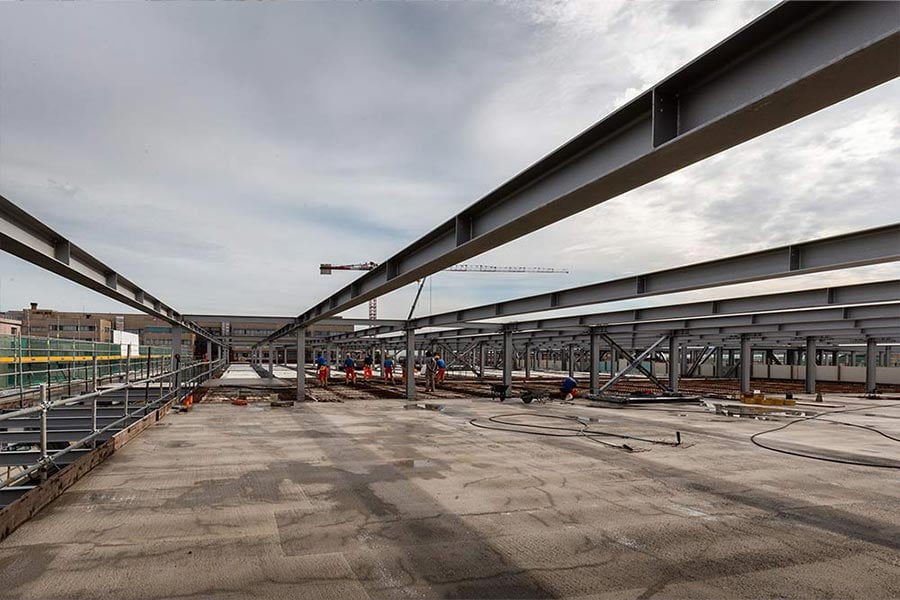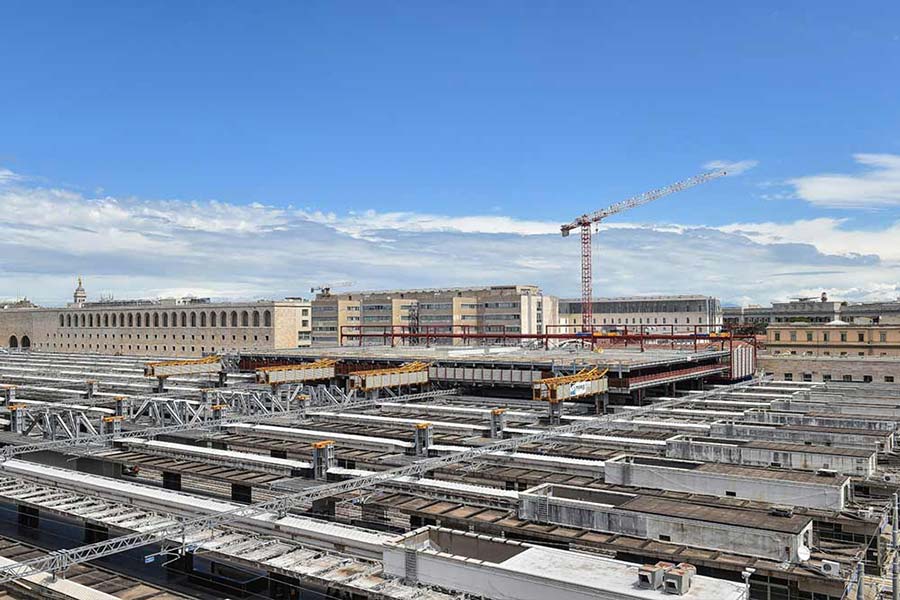 The building is one of a kind, as well as the technique used: our customer SALC ICS decided to build the parking lot with an innovative method, causing little to no interference with train traffic during the construction works.
Pittini's electrowelded lattice girders stand out for variety and high quality, assured by a close monitoring during the entire production process, from raw material to the finished product.  Lattice girders, either used in concrete plates or welded to metal sheets, allow to build without using temporary supporting beams. The result will be a completely self-bearing structure, for a faster and safer laying on the construction site.