Craftsmanship and industry come together in Kindof's creations. In the production facility located in Somaglia, in the province of Lodi, an industrial material such as reinforced steel rebar is transformed by the hands of skilful and talented craftsmen into unique and valuable elements of furniture. So for once, steel rebar steps out of its customary role, which is as important as it is invisible, and into the limelight. Kindof's creations manage to free steel from concrete and give it breathing space, enhancing its qualities also from an ornamental point of view. In this way steel also achieves aesthetic value thanks to its transformation into chairs and furniture inspired by a minimalist and industrial design.
Steel crafted by skilled and knowledgeable artisans
The first processing phase, which traditionally employs cold bending, is followed by a series of manual, complex, and delicate operations, made possible only by the high level of craftsmanship of the artisans employed by the company. It is at this moment in fact that the frame, made from a single bar of reinforced rebar is shaped – by hand – and transformed into chairs, chaise longues, bookcases, etc. The entire frame is made without the use of any joints: a real challenge in terms of both engineering and craftsmanship, which is overcome thanks to a highly skilled team of specialists. And it is also thanks to the intervention of experienced and passionate people that the welding and grinding of each piece of furniture are carried out manually.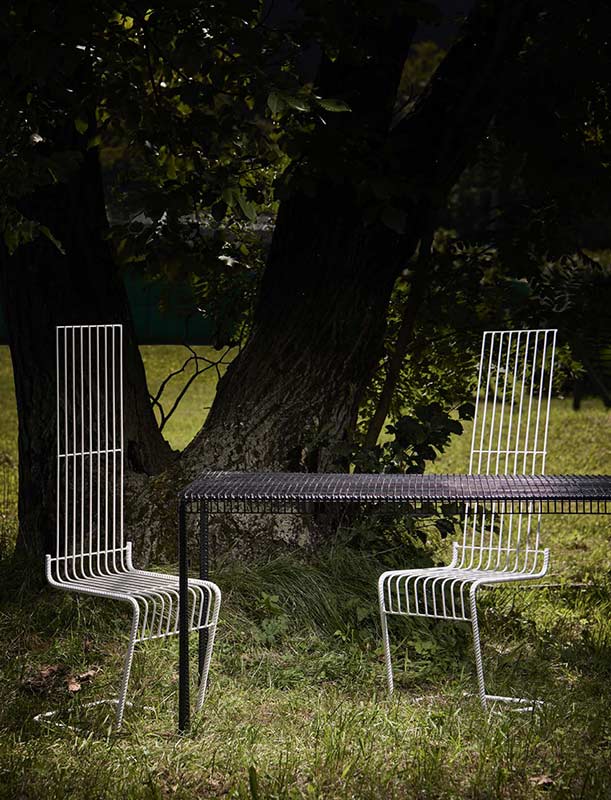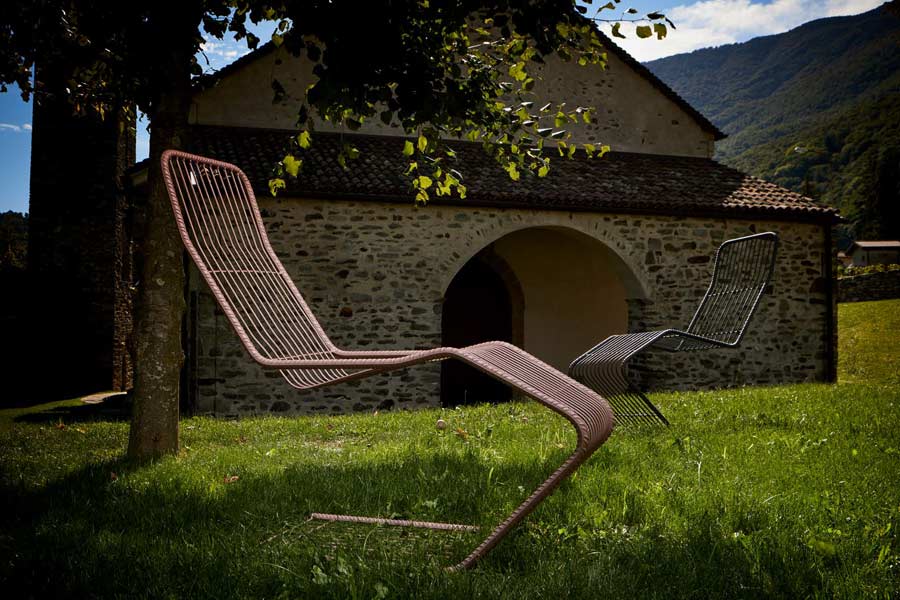 Design with a sustainable soul
Jumbo® rebars in coils is produced from recycled ferrous scrap. This is why the production of steel with an electric furnace is an excellent example of circular economy. A specific feature that is underlined by the production of chairs and furniture made of steel. This material, in fact, makes them extremely durable. Furthermore, even when they cease to be useful, recycling will be simplified by the fact that these products are made from only one material, which can be melted down and thus be given a new life. Not only a passion for steel unites Kindof and the Pittini Group, but also respect for the environment, work ethics, and the sustainability of each phase of manufacturing.