Welding as the protagonist of Venice Biennale
Welding means creating. Welders give life to new creations by joining different elements together. Elements, which if they are taken individually would not be useful, but if they are joined together with other elements, become fundamental objects. For this reason, welders have a creative talent in all respects: they are inventors of new objects and new forms that, in addition to their usefulness, also preserve the aesthetic taste of things done well. The activity of a welder very much approaches that of the world of arts and crafts.
This is why, when the Pittarc sales offices received a phone call to ask for some wire to create a work of art, it was hardly anything out of the ordinary. And it should therefore not be surprising if nowadays PITTARC wires, which have always been at the service of the imagination of welders the world over, have managed to gain a space at the Venice Biennale.
The Fondazione Gruppo Pittini has also played a significant role by contributing to the purchase of the PITTARC wires necessary for this piece of art.
The artist Arcangelo Sassolino
In fact, the wires were chosen by the artist Arcangelo Sassolino in his personal interpretation of Caravaggio's work "The beheading of St. John the Baptist" painted in 1608 and preserved at St. John's Co-Cathedral in Valletta, Malta.
The idea of the artist from Vicenza is to connect ancient biblical narratives to contemporary culture. Sassolino wanted to address the brutality and tragedy of John the Baptist's execution through the language of contemporary sculpture.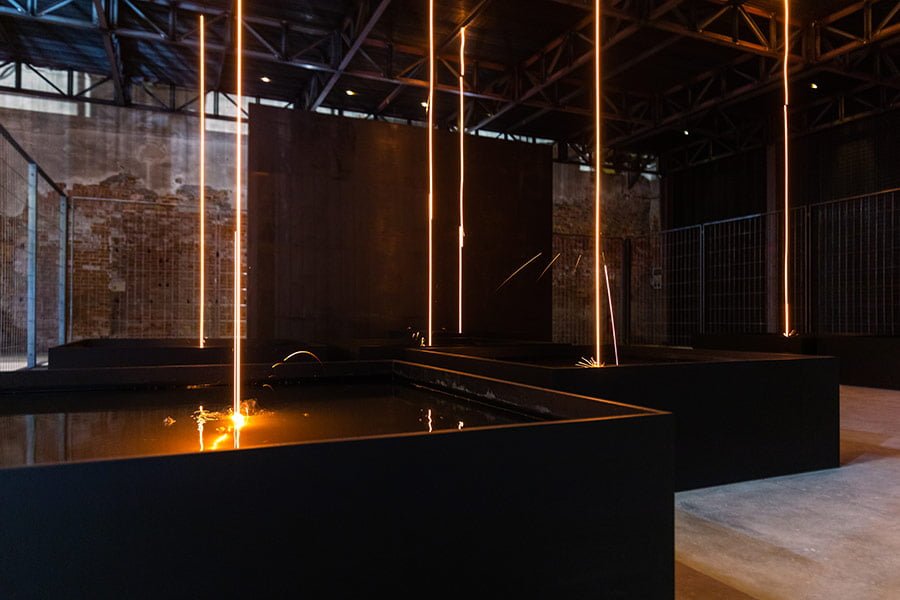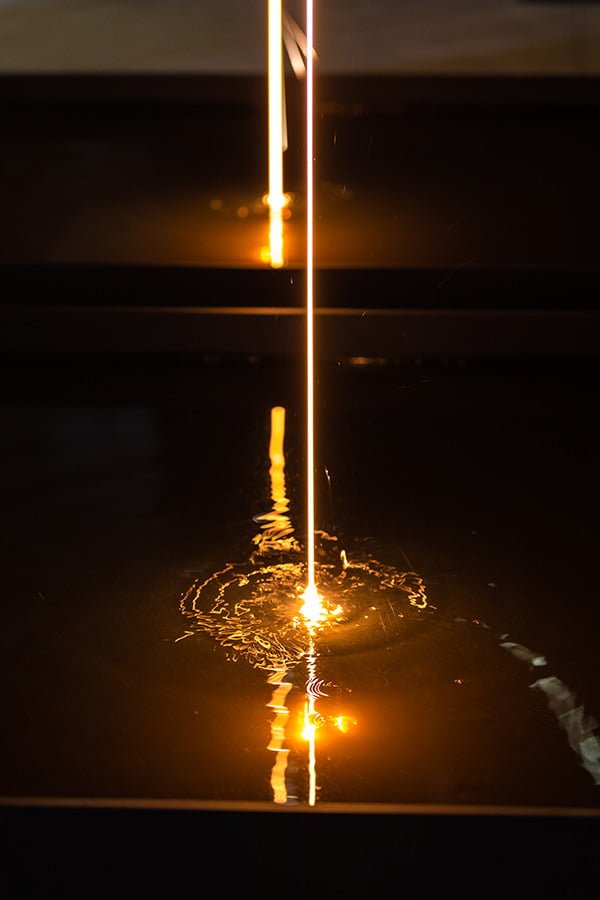 To do this, he used PITTARC-branded SAW welding wire, namely the S2SI 4.0mm diameter wire, to create the scenic impact on which the entire installation displayed in the Malta Pavilion is based. Sassolino applied induction technology to transform steel from 0 to 1500°C in an instant and thereby create a real shower of molten steel. These incandescent drops tear into the darkness to create an intense, but at the same time, precarious and ephemeral light. This is how the artist has been able to free the sculpture from any form.
To experience this work of art, the piece will be on display at the Venice Biennale, in the Malta Pavilion, up to November 27.