Verona's innovative wire rod rolling mill
Management of the wire rod rolling mill's entire production cycle is fully automated: through the use of sophisticated sensor technology, production and treatment boards transmit more than 20,000 data to the network. Software processing of this information enables all the rolling phases to be parameterised and analysed (cloud computing) with the aim of guaranteeing consistent processing and production quality.
The technologies employed (the rolling line is completely isolated and managed remotely) have led to significant improvements in terms of operator safety (in fact, the Group recorded a 12% decrease in accidents in 2020 compared to the previous year), as well as in terms of energy consumption and atmospheric emissions.
High-quality wire rod
Throughout the rolling mill, the wire rod is constantly controlled in the sequence of all its stages, in terms of cross-section, weight, and temperature, in order to obtain a consistent product in terms of mechanical properties, coiled without knots or defects, which consequently allows for better processing in subsequent manufacturing operations.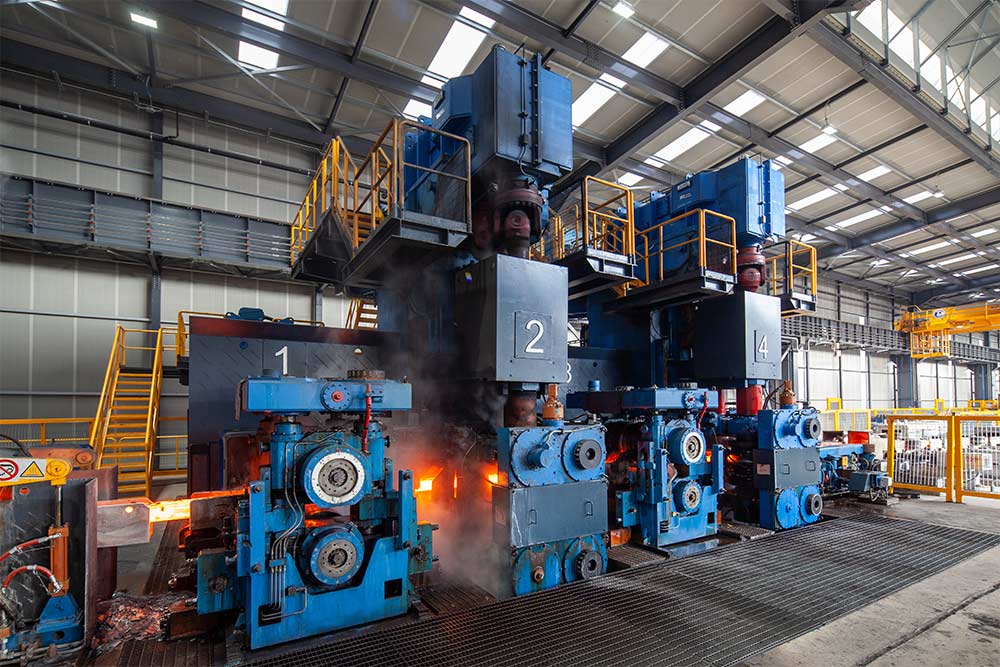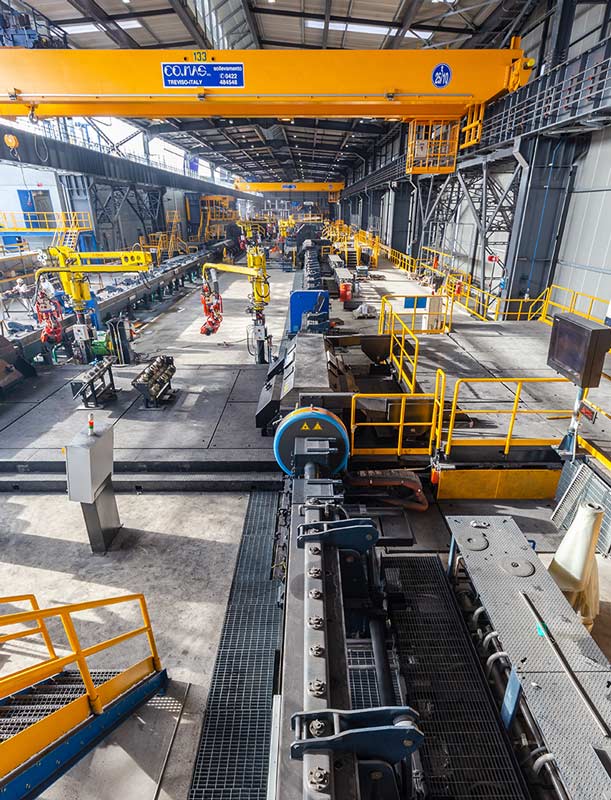 A variety of laser and magnetic equipment is used to constantly monitor the quality of the in-line rolled material to guarantee consistent physical and mechanical properties for subsequent customer processing.
Pittini Group technological development
Pittini Group's steel production has always been marked by the use of innovative technologies, but our technicians and product experts are the real strength, engaged in improving the quality of our production every day.
The automation technology of the new rolling mill has made it possible to run two complete rolling lines from one central control centre, reducing the number of personnel in both control and maintenance operations (only eleven workers per shift).
In essence, in this system, which implements the most innovative principles of Industry 4.0, our resources are enhanced for their analytical and diagnostic skills, while technology plays a subordinate role in supporting them.