New electric arc furnace
The new electric arc furnace (commonly called EAF) installed in Osoppo has a larger diameter than the previous one, which results in fewer operations when loading recycled ferrous material. This reduces energy consumption and improves the efficiency of the smelting cycle.
Innovation of the smelting system over time
In recent years, this Pittini Group steel mill has been completely overhauled to comply with the highest safety and environmental sustainability standards, improving the production efficiency of the smelting system with considerable savings in terms of power consumption.
As early as 2013, the company invested in the renewal of the steel mill's facilities with cutting-edge projects in the technological heart of the plant. These Industry 4.0 investments have made it possible to increase the level of plant automation, thus improving plant safety and acquiring data for greater production process management.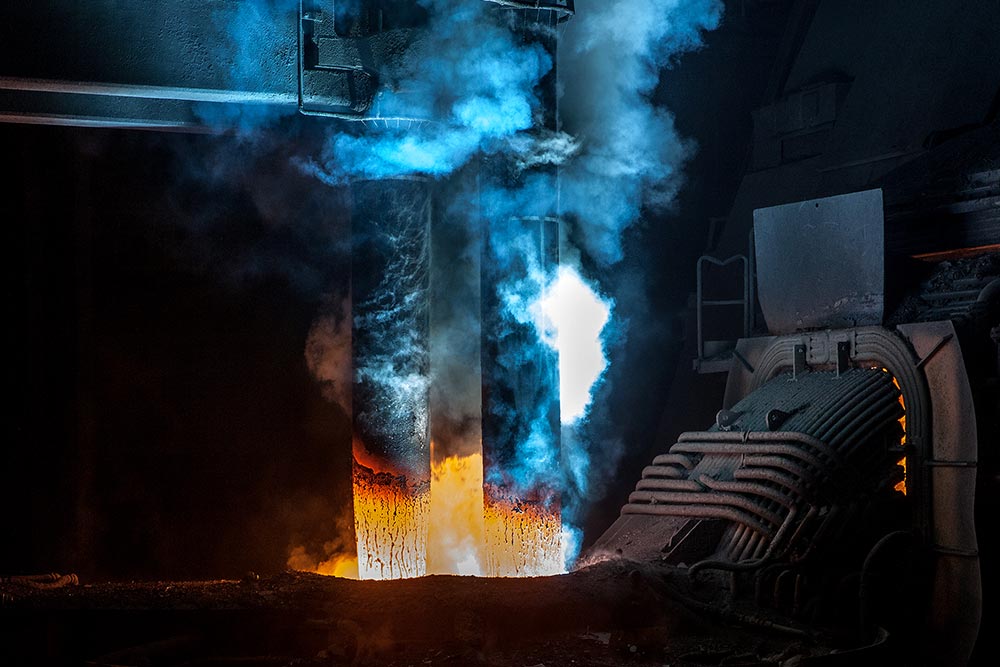 In 2017, the upgrading of the raw material management parks – ferrous scrap originating from recycling – optimised the supply to the steel mill. Additional projects are still ongoing and planned for the coming years in order to increase raw material management and innovate the EAF charging system in terms of improved sustainability and energy efficiency.
Innovating and leading in the production of steel
The mill's technical experts provide their know-how and guide the Pittini Group towards becoming the benchmark of technological innovation for the Italian steel sector.
Innovative choices are based on an in-depth knowledge of the process and have allowed the Osoppo plant to become a market leader in the production of structural and mechanical steel, achieving optimum performance in terms of productivity and environmental efficiency.