How we scan billet

Knowledge is the basis for improving production processes, and therefore the necessity of knowing the steel solidification point inside the billet led to "Shell-Thick". This is a European project that has led to the development of real-time monitoring of the casting phase of molten steel without being in contact with the billet, using induction tomography, which is commonly used in the medical field (CT scans).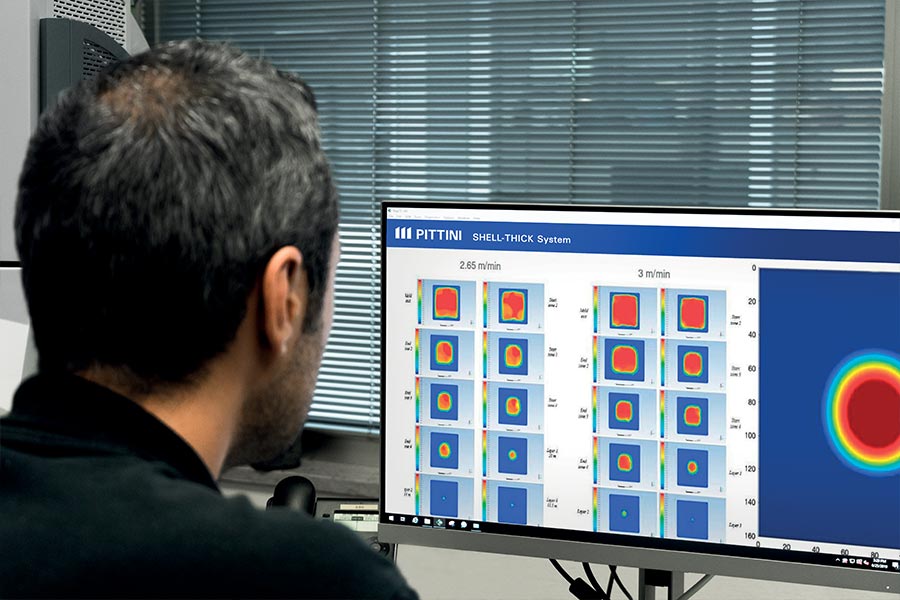 The information obtained on the structural composition during the hardening phase is critical. Based on how the billet cools, improvements in continuous casting and improved steel quality are achievable. This research project enables measurements to be taken to detect defects in the billets that may lead to steel processing issues in the rolling process.
Improving steel with in-house tracking
The focus of the experiment was, and for the first time, on the metal cooling process inside the billet itself. In the past, predictions of steel solidification were based on mathematical models. But now the results of the Shell-Thick research show that reliable measurements of the solidified billet shell thickness can be achieved using practical imaging. The extensive amount of images captured by the sensors positioned around the billets is sent to a server, which algorithmically processes them, enabling the real-time verification of a very high volume of continuous casting data.
The management and use of the production history and inspection results provide permanent control of the production process and the subsequent product traceability enables efficiency and quality improvements in production and processing.
The journey towards innovation inspires our work every day
Shell-Thick will be permanently applied in the Pittini Group's plants, working to improve the methodology's accuracy and complete the calibration of measurements for both billets and wire rod.
The research project has involved all the departments of the steel mill, from technologists to maintenance and production staff, and fully expresses the commitment to innovation that brings the Pittini Group, once again, to be considered a leading player in the European steel industry.