The green district of Cascina Merlata
Milan, a grey city with a frantic life… but with the first residential area surrounded by greenery and with zero emissions.
Today we are telling you about Cascina Merlata and how Pittini Group contributed to its timely construction.
Located in north-west Milan (not far from metro line 1, Expo 2015 pavillions and Rho-Pero fairgrounds), neighborhood Cascina Merlata is made up of 7 residential towers and was designed by EuroMilano for a requalification plan of the area.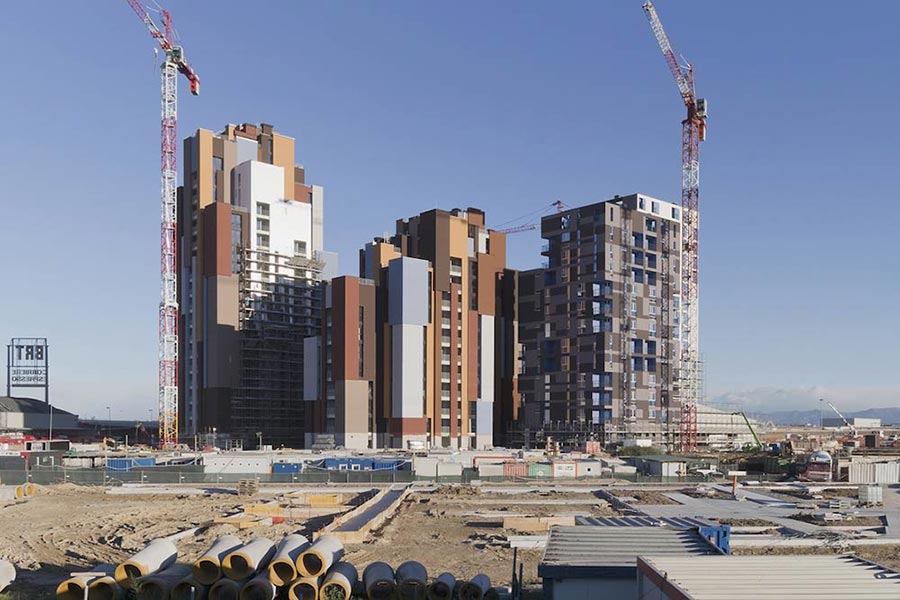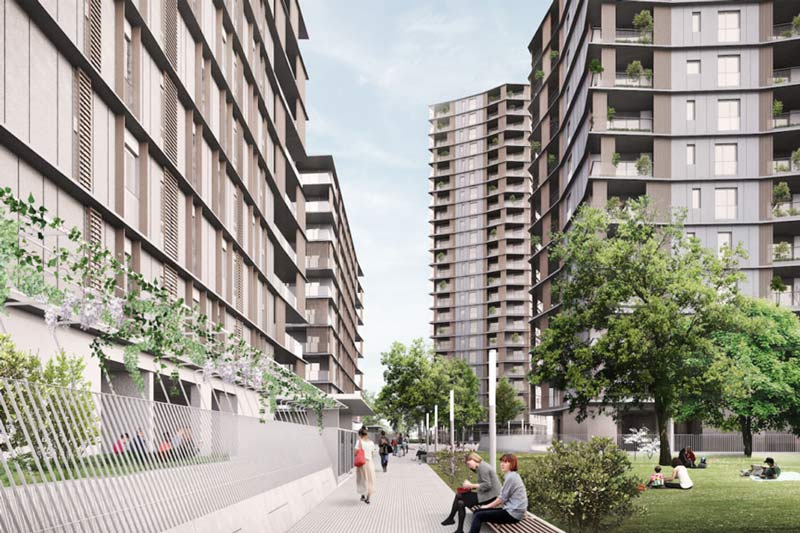 The project started in June 2013 and the work was finalized in March 2015. At the end of Expo 2015, in addition to the first seven towers destined to the Expo Village, other 4 buildings with 293 apartments were constructed.
Cascina Merlata is today the largest Social Housing area in Italy and the first neighborhood with zero emissions. The 900,000 m² area includes a park with walking/cycling routes leading to the city centre, a school, a shopping mall and 690 innovative, category A class houses subdivided into several lots.
The Pittini Group too was involved in this project!
The need to construct the buildings as rapidly as possible led the constructing team to choose the Maplat® System by La Veneta Reti, a subsidiary of Pittini Group.
An innovative and rapid building system
The Maplat® System ensures:
faster on-site assembling and simpler laying of reinforcements;
savings on time and labour;
highly accurate laying, reinforcements are always spaced according to design requirements and this considerably reduces laying errors.
The new residential area is characterized by an innovative metropolitan environment, designed according to advanced sustainability principles and covering more than 520,000 m². La Veneta Reti has provided 250 tons of Maplat meshes for the project.