The new residential district of Schwaz
The small town of Schwaz, nestling in a Tyrolese valley not far from Innsbruck, lies in the middle of what is known as the "silver region", for in the Middle Ages it was the most important silver-mining town in the whole of Europe. Schwaz's vocation links centuries of tradition to constant innovation, offering its inhabitants and tourists the chance to enjoy an enchanting and wholesome landscape without giving up modern comforts.
These are the reasons why the Minkuswiese hill just outside town was chosen as the ideal site for an innovative housing development – fully 71 detached houses in the middle of the verdant Tyrolese countryside. The whole project is fully in line with the concept of sustainable architecture planned and coordinated by Schwaz town council together with ZIMA, an Austrian company that for over forty years has been a leader in the field of residential and commercial building developments.
Innovative buildings created with ÖMAT wire
The houses blend perfectly into their surroundings, in accordance with the town planning scheme and in conformity to eco-compatible building criteria, especially as regards energy consumption. The Pittini Group has collaborated in this innovative sustainable housing project, providing 300 tonnes of steel for reinforced concrete, 30% of which is in the form of Schlaufenmatte ÖMAT electro-welded wire mesh.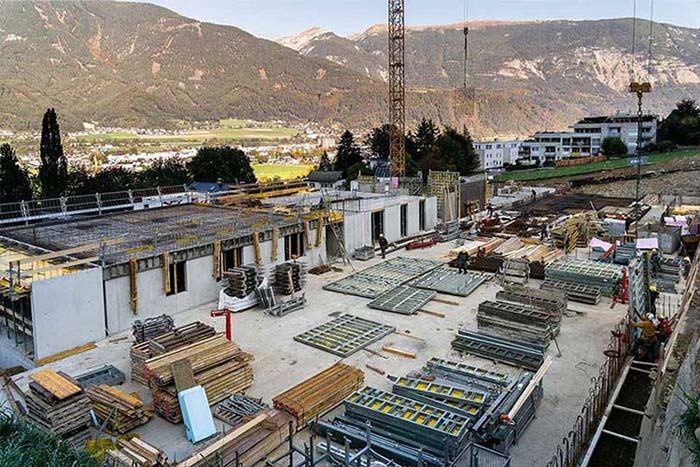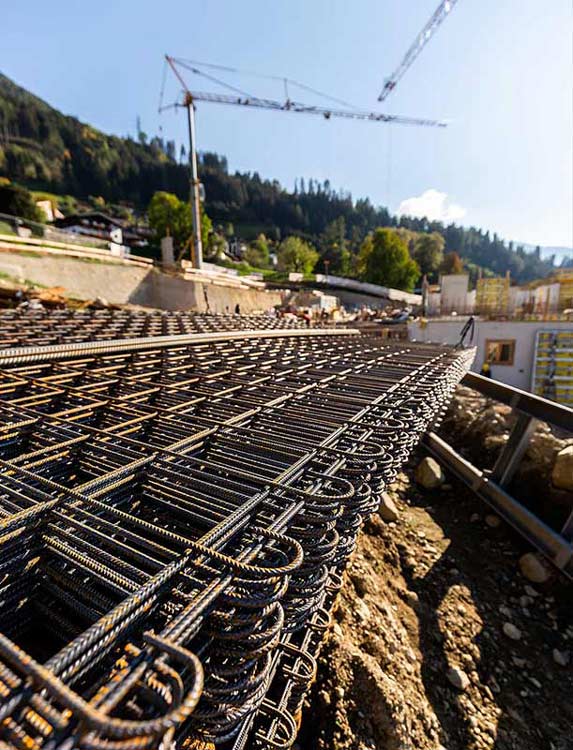 This material represents an improvement on standard wire mesh thanks to its characteristic hook shape, which provides several advantages:
the overlapping system is simplified, so that laying the mesh is quicker and safer;
contact in the overlapping areas is optimized thanks to the hooks, thus reducing the amount of material used;
drastic reduction in wasted material on site due to the introduction of panels of various lengths;
safer laying thanks to the hooks ensuring easier and safer handling of the panels.