What does the work of the Information Systems Department involve?
The work of the help desk mainly consists of providing IT assistance to users for first and second-level issues, in other words, all those situations that require a relatively short time for analysis and resolution. We monitor the infrastructure and also take care of the configuration of the various devices (Notebooks, Smartphones, etc.) and the creation of users.
How does the Help Desk request for support take place?
Mainly by two routes. The first channel is by telephone, which to date is still quite frequent for issues related to the systems area and the application area, while the second is by ticket, using the appropriate website portal link on each desktop. Problems are then analysed and processed according to their impact on business operations. Requests relating to credential management are dealt with immediately, the others are scheduled with the relevant users so that they can be handled with maximum transparency and speed.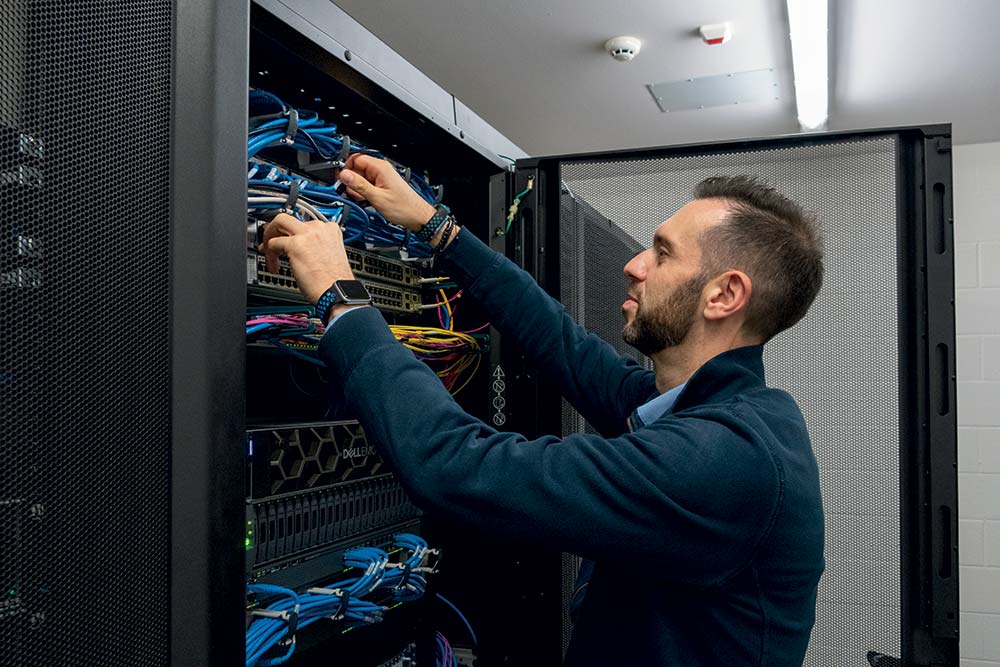 On average, how many support requests do you receive?
It is not always easy to track the number of requests, because the ticketing system only counts the ones that are opened on the digital portal and unfortunately there are still a lot of those that are reported over the phone. On average we receive 180/200 support requests per week and 800/900 per month. Not counting a good 20-30% of requests that are only dealt with by telephone and therefore cannot be tracked. In this sense, it is essential to guide our staff towards the correct use of the tools and to get them accustomed to the ticketing system.
What skills and expertise are required to perform your type of profession?
Technical skills are important in order to solve day-to-day situations, but even more important are communication and interpersonal skills, as we interact on a daily basis with a variety of people who are confronted with unforeseen events that are sometimes unrelated to their direct actions. Also, constant training and updating are crucial in IT activities. Our field has evolved, and continues to evolve, at a very fast pace in recent years: to stop would mean falling behind and missing an important train.