A village saved by mechanically stabilized earth
In the event of heavy snowfall, the "Rainlähne", one of the most dangerous avalanches in Germany, endangers roads and homes in Mittenwald municipality (Bavaria).
The construction of two avalanche barriers to safeguard the area has been planned since 1999 when the detachment of a large avalanche occurred.
The biggest barrier, redirecting the avalanche along the debris cone and far from the residential area, is 300 meters long, has a 25 meters high section for about 150,000 m³ overall.
The construction has a very steep slope, built with a reinforced soil structure.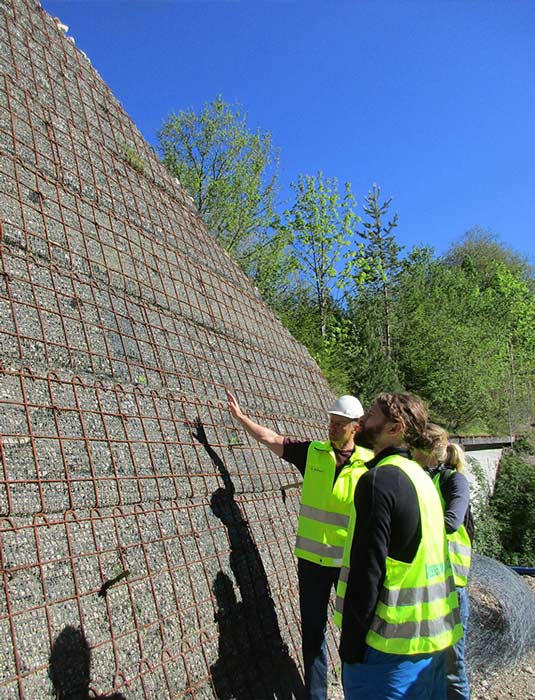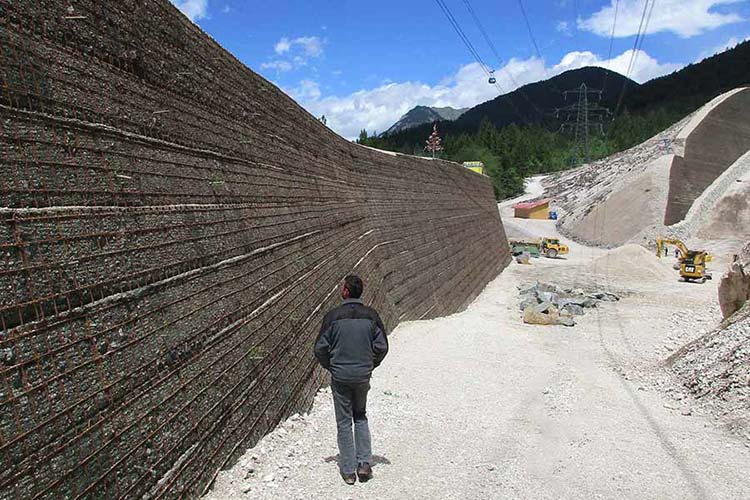 An environmentally sustainable technology
The smallest of the two embankments was completed in 2016 whereas the end of the project is scheduled for winter 2017/2018. The special meshes to reinforce the structure were produced by BSTG, the Austrian Subsidiary of Pittini Group specialized in electrowelded steel meshes. In total, 5,120 panels of special customized bent mesh and 30,720 shaped bars for a total weight of 90.4 tons of meshes were supplied.
BSTG's customized meshes for reinforced soils have been used to build regular and stable embankments allowing drainage of water and enhancing the growth of vegetation, by reducing in this way the environmental impact caused by human activities.
The whole intervention has been carried out with low environmental impact.