210-metre structure towers over Giava Island
Thanks to the collaboration between CRI, Chimneys and Refractories International and the Pittini Group, a 210-metre-high structure has risen – so to speak – on the Island of Java in Indonesia, which houses a smokestack of an industrial complex.
To construct chimneys, towers and stacks, where the installation of supports during the construction phase is difficult due deck heights and dimensions, the use of self-supporting slabs is a widely-implemented solution.
To correctly size the number of lattice girders needed to support the concrete cast, while the concrete cured, CRI, which carried out the project, the foundation works and the construction details, took care of the structural calculation and chose the most suitable materials to be used.
Industrial chimney built with Pittini lattice girders
The Projects Office of the world leader in the construction of industrial chimneys selected the Baustrada HD PITTINI lattice girders to create the temporary reinforcement of the disposable formwork made of reinforced concrete elements which were prefabricated during the construction of the main shaft.  The Baustrada HD PITTINI lattice girders were chosen due to the quality of the steel and the advice of the Pittini Group's technical office, which assists the customer in analysing and designing self-supporting solutions.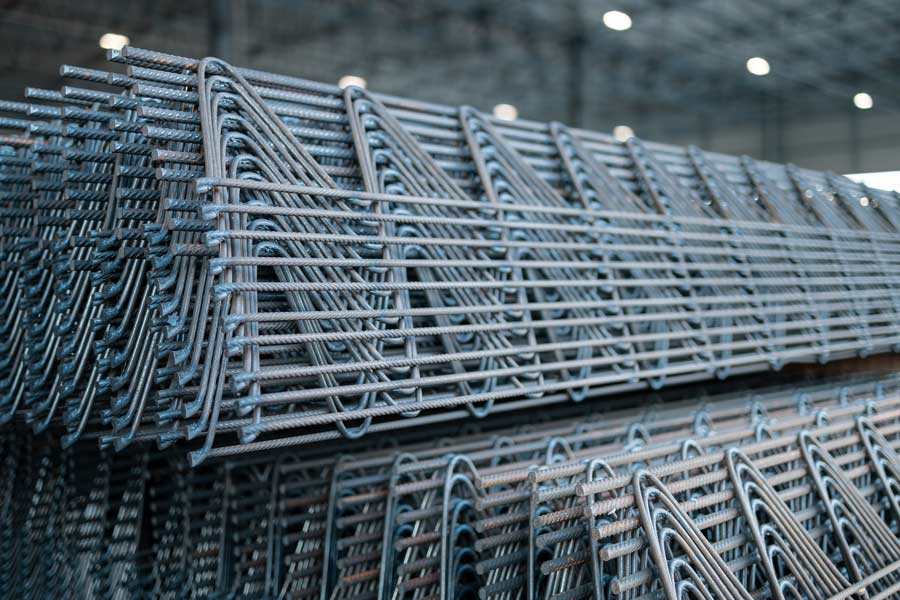 Forty days of work were required to create the reinforced concrete cast of the chimney built with the slipforming technique. In this regard, eighteen L-shaped lattice girder slabs were created for the inner surface of the perimeter ring, reinforced in the lower part with self-supporting radial lattice girders. To achieve the self-supporting capacity on the 63 cm thick concrete cast, Baustrada HD PITTINI lattice girders were used.