Refrigerator gratings choose SIAT
Throughout our days we interact with an infinite number of objects made from steel. In our kitchens, for example, we find several steel items, starting with the gratings inside refrigerators. Many of these are made by Artex, a company based in Vicenza which has been on the market since the 1970s.
It all starts with a coil of drawn wire. This is processed by highly automated machinery. Initially, the wire is cut from the starting coil and then bent and welded, forming the frame of the grating. Next, cross bars are ground and welded to the frame, creating the support base of the grating. Depending on the final destination of the product, the assembly is heated and submerged in a bed of fluid plastic powders that coat and colour the product.
Versatility and reliability in every application
In its production site in San Zeno di Cassola, Artex not only manufactures grilles for refrigerators, but a whole range of products for the home and beyond, such as bicycle baskets, pet carriers, dish drains, shop fittings, small kitchen and bathroom accessories, trolleys, shelving and much more. All these objects share the common feature of having a steel core.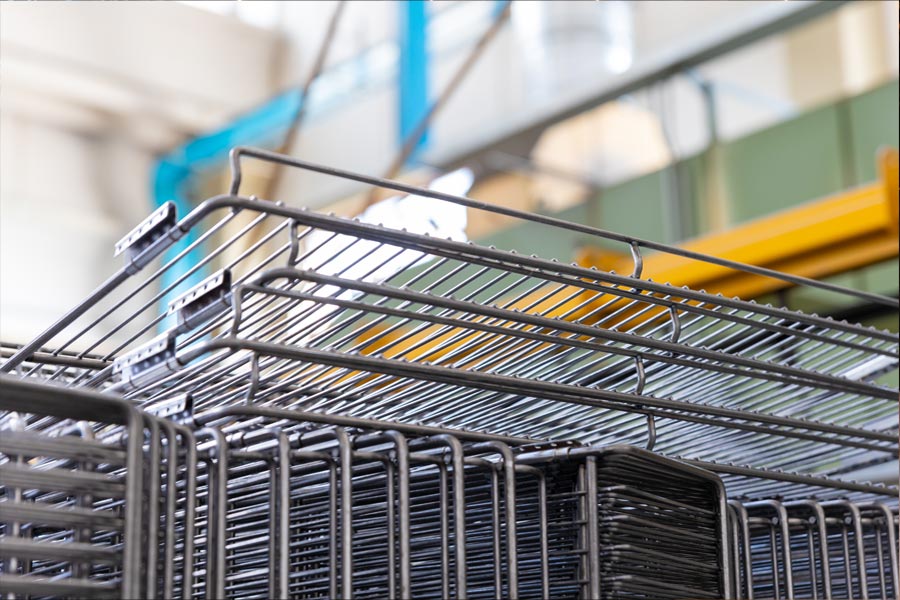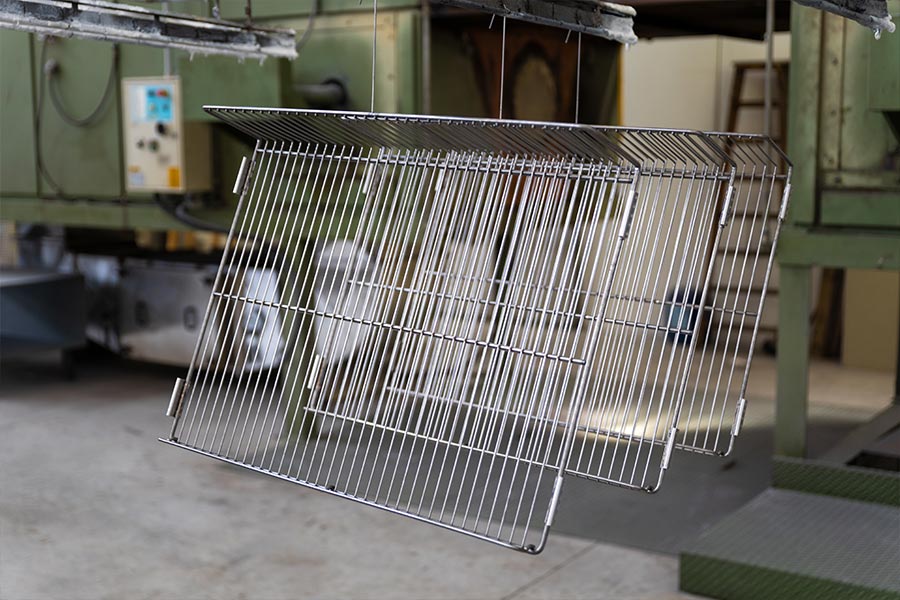 For many years, Artex has relied on SIAT to purchase the raw material that is essential for manufacturing its items. In fact, SIAT drawn wire is highly applicable for processes such as bending and welding, and special surface treatments like powder plasticisation. SIAT supplies consistent quality thanks to the use of wire rods produced in the Pittini Group's rolling mills. This in turn guarantees consistent quality control over the whole production cycle. For these reasons, SIAT wire is ideal for the manufacture of industrial displays and containers and in the household appliance industry for refrigerators and dishwashers manufactured by the leading brands.